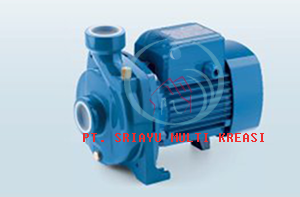 Performance Range :
Flow rate up to 350 l/min (21 m³/h)
Head up to 20 m
Application Limits :
Manometric suction lift up to 7 m
Liquid temperature between  -10°C and +90°C (up to +40 for the version with the technopolymer impeller)
Ambient temperature between  -10°C and +40°C
Maximum working pressure 6 bar
Passage of suspended solids up to ø 10 mm
Continuous Service S1
Installation and Use
Suitable for use with liquids that are not chemically aggressive towards the materials from which the pumps is made.
The open impeller design allows liquids containing relatively high levels of impurities to be pumped without the risk of the impeller clogging. As a result of these characteristics the NGA series pumps are used specially in industry and for transferring water from canals, rivers, reservoirs, tanks, etc.
The pump should be installed in an enclosed environtment, or at least shelteres from inclement weather.
Optionals Available On Request
Pump with technopolymer impeller
Special